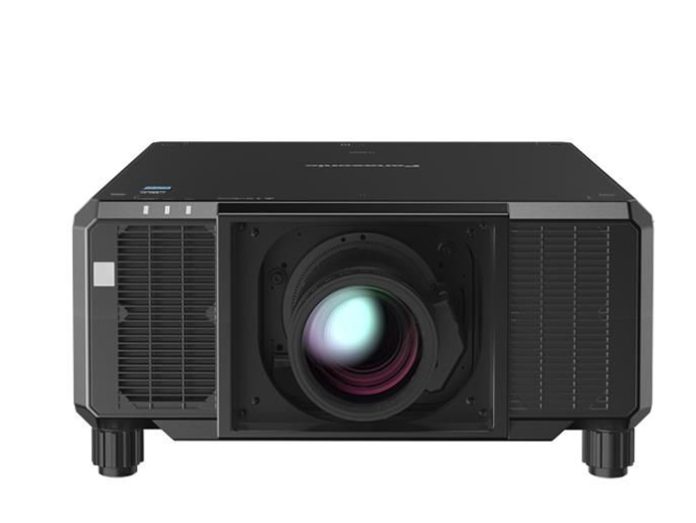 Panasonic Connect North America has announced new turnkey, immersive solutions to streamline productions and expand the possibilities of entertainment.
As the world enters into a new era of engagement, entertainment venues are looking for AV technology that allows them to captivate their audience through elevated levels of experiences by visually stimulating their senses and creating emotional and lasting connections. Panasonic Connect's expanded ecosystem of audiovisual solutions that are perfect for live experiences will be on display at Panasonic's InfoComm booth (#N1629) from June 8-10, 2022.
Panasonic Connect's audiovisual (AV) portfolio provides flexible production environments, interactive projection mapping technology, significant workflow advantages and more, enabling these venues to develop eye-catching visuals ideal for engaging activities in entertainment applications and markets. These solutions create experiences that bring attendees into the storyline to become a part of the event instead of simply watching a show or looking at art.
"Content creators across music, art and other live event venues are seeking ways to better connect with their audiences and envelop them into the experience," said John Baisley, Senior Vice President of Professional Imaging & Visual Systems, Panasonic Connect. "Panasonic Connect provides complete and customizable AV solutions that encompass the technology, support and expertise needed to produce immersive environments which help customers provide exceptional, memorable experiences to their audiences."
More About Panasonic Connect's New Solutions for Live Experiences
PT-RQ25KU Series 3-Chip DLP 4K SOLID SHINE Laser Projectors: Panasonic Connect introduces the new PT-RQ25KU Series1, the world's smallest and lightest 20,000lm 3-Chip DLP 4K laser projector.2 Understanding the continued demands for providing captivating content, simplified setup and remote functionality, the PT-RQ25KU Series is designed for venues hosting live events, concerts and festivals, along with theme park and location-based entertainment attractions. With exceptional image quality and significant workflow advantages, the PT-RQ25KU Series is 40% smaller and 35% lighter than its predecessor, simplifying everything from transport and storage to installation and set-up. It delivers up to 20,000lm of high brightness at 4K resolution (3840 x 2400) with extremely detailed life-like visuals. Designed for maintenance-free reliability for over 20,000-hours, it is Panasonic Connect's first projector to be Intel Smart Display Module (SDM) ready so customers can integrate their preferred interface(s) via compatible third-party modules and optional proprietary terminal boards, such as 12G-SDI, DIGITAL LINK.
Further time-saving set-up features come from the Smart Projector Control application and Near Field Communication (NFC) function. These features make it easy to read and change basic setups by holding a mobile device against the projector's touchpoint. The Remote Preview Lite function checks the content signals from a remote PC via Multi-Media Control Software or a web browser, while the preactivated upgrade kits for Geometry Manager Pro automate edge-blending via a camera to enable sophisticated masking functions. The PT-RQ25KU Series 3-Chip DLP 4K SOLID SHINE Laser Projectors will be available starting November 2022.