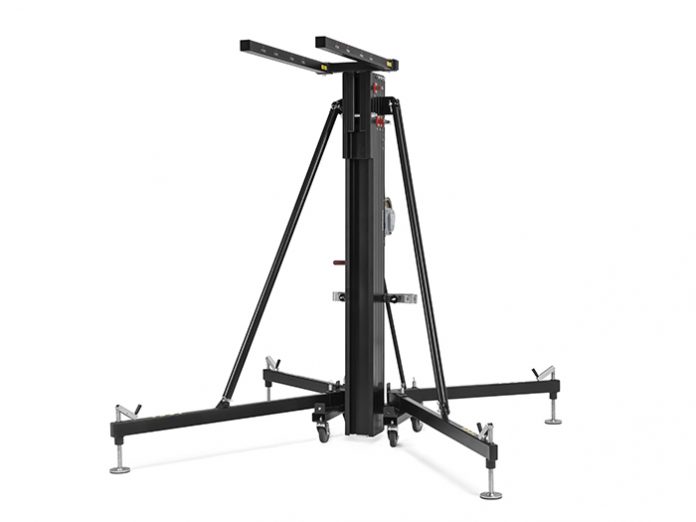 Milos has announced a new promotion for its range of Mobiltechlifts, offering a free transportation wheel kit with every purchase.
The promotion started on 1 July and is set to continue until the end of September. To support the three-month promotion, Milos will be releasing a series of media including a product range video and expert instructional video by Marc Hendricks. The videos will be made available on the Milos website from 3 August and 24 August respectively.
Mobiltechlifts are compact manual hand-winch and telescopic mast sections for close to ground lifting.
With integrated wheels with brakes and rubber feet on the outriggers to protect sensitive floors, the Mobiltechlift is TUV Baumuster-approved and constructed to the design criteria of BGV-C1 and BGG/GUV-G 912.
Milos' promotion continues until 30 September.