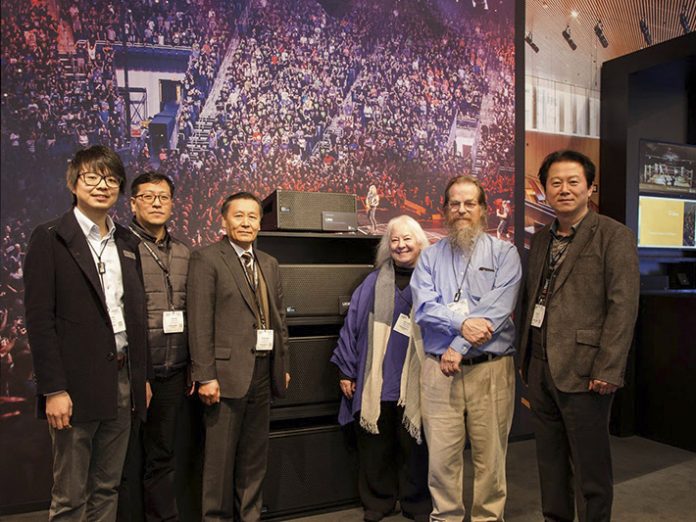 Meyer Sound has appointed Ingang Audio Co. of Seoul as its new principal distributor for most verticals in the fast-growing South Korean market. Ingang Audio will assume primary responsibility for building a stronger network of Meyer Sound dealers and system integrators in Korea, and for connecting customers to Meyer Sound through a more direct and transparent relationship.
"Meyer Sound products are well known in the Korean market for their quality and durability," commented Ingang Audio owner Steve Kim. "At Ingang Audio, we will build on this reputation with more promotional activities, expanding our dealer network, and strengthening relationships with existing dealers, consultants and end users."
Announcement of the new appointment will be made at the KOBA Show in Seoul on the 16th of May by Brian Chow, Meyer Sound sales manager for Japan and Korea.
In a separate agreement, Kinoton Korea, will continue distribution of Meyer Sound products for the two market verticals of cinema and baseball stadiums. All other markets will be handled through Ingang Audio.
"Several key people at Ingang Audio have long experience working with Meyer Sound through prior association with a former distributor," noted Meyer Sound's Chow. "They know our technologies and how Meyer Sound can serve their customer base. This experience, combined with the more dynamic structure of Ingang Audio, will make for a smooth transition and for rapid growth in the coming months."
In addition to owner Kim, key principals at Ingang Audio include President Joo Hong Chang and Technical Director Eric Han.