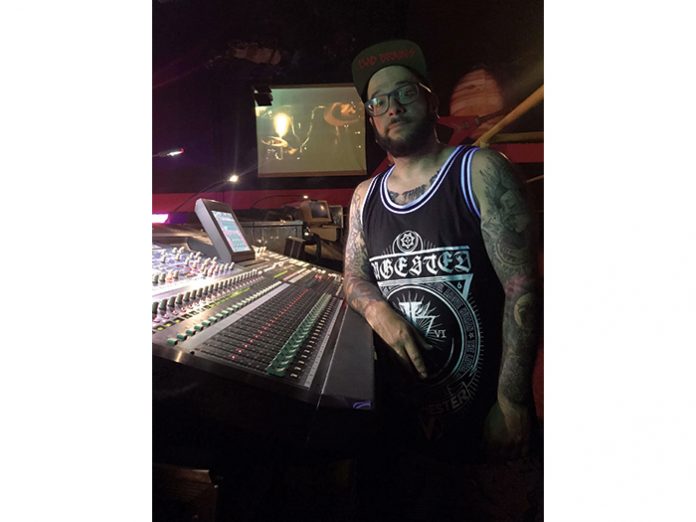 I've been on a North American run with Ingested for about 7 weeks as I write this diary entry for TPi. It's by far been the most fun I've had in all my years of touring, and I still have 3 weeks left to go at the time this magazine goes to print. Lucky me! In true DIY, no thoughts barred style, here are some of the comical and significant moments of the tour so far:
Getting driven around by a maniac in Mexico who keeps missing the exits off the motorway. Ah, 'maniac' is a bit harsh I hear you say. You're wrong; he's reversing backwards up said exits in order to 'unmiss' them. Haha. Hmmm. As you might imagine, it's somewhat intense.
Being electrocuted whilst mixing the band because the desk wasn't grounded at our show in Leon… It did prove to be the most fun show in Mexico, even if I was fizzing a bit. Talk about feeling the energy in the room!
Playing a karaoke bar (after driving 6-hours out of our way to get to it – and no, we're not going backwards at this point!) only to be told by the owner of the venue that we can't use the in-house PA system. Ideal. Oh, hold on, they can give us a small, powered mixer. It's barely working and there are no cables to go with it though. Surreal. I am not a wizard. Like most tours of this size do, we make it work. We are in fact all wizards. At the gig, everyone pretends they're at band practice! It actually works out okay. People dance. I consider getting a Harry Potter tattoo on my head.
The most fun & most memorable day happens in Manchester, New Hampshire. Strangely, it's the anniversary of the Manchester (UK) arena bombing. I'm Greek but England is now my home and Manchester is my chosen city. For some reason, I'm on edge. I'm waiting for something to happen. Maybe being in America's Manchester is too much of a coincidence. Maybe I'm over-thinking. I'm probably over-thinking. From the moment doors open, it's jam-packed. The vibe is incredible. All the punters go crazy. I remember that I'm now a wizard.
There are people crowd surfing in every direction. Not only that, but everyone is really polite and genuinely happy that we've come to their city. Just what I needed!
Suddenly, it dawns on me: it doesn't really matter that I'm thousands of miles away from my Manchester. When you're in this kind of gig setting, it always feels like home. I hear there are a warmth and positivity flowing through Manchester, England, that day that I felt in New Hampshire. My diary ends like this: I'm happy to continue playing trailer Tetris, advancing shows – with incredibly late replies! – and patching cables in, for as long as I'm able, because at the end of the day, no matter what is thrown your way on a tour, regardless of its size, budget or scale, if you want to be on the road and touring the world, you'll make things happen.
After all, if the band has fans, you have a show to mix and that's the real slice of magic!
Marios Sozos, honourary Manc