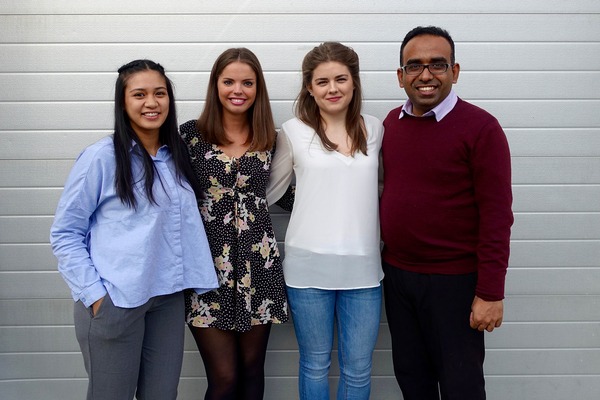 London and Dubai based event technical design and production specialist, Maestra Group, has welcomed the arrival of 4 new team members to the growing company.
Justin Hammond, Managing Director of Maestra London, commented: "We are delighted to welcome everyone on board, and have been really impressed with the calibre of people interested in making a commitment to working with Maestra at this very exciting time in our development."
Lizzie Bishop joins the team as Senior Project Manager, Alice Dapling comes on board as a Senior Production Designer; Sirajuddin Mohammed is focused on the financials and accounts, while Jenny Bumanglag will strengthen the operations division.
Bishop started off her career in events as an Events Co-ordinator for Wise Productions, specialising in delivering technical production in unique London venues such as palaces, art galleries, museums and skyscrapers. Her role as Senior Project Manager puts her right at the heart of the Maestra action, where she will manage events from concept and idea through to full completion and delivery, working alongside the innovative technical and design teams.
Dapling joins the team having worked at Event Concept for over 5 years. Her new role will see her produce creative concepts and design proposals including CAD visualisations and renders, 3D modelling, developing pitches, sourcing props and furniture, and creating visual content and graphics; working on site to co-ordinate the delivery of events and environments.
Bumanglag is appointed having studied a degree course in Live Events and TV at the London College of Communication. As Operations & Admin Assistant, she will be working closely with Operations Manager Juliet Irvine-Fortescue, and ensuring the sometimes mind-boggling logistics of an event run smoothly.
Mohammed arrives at the Maestra London office and warehouse space in Greenwich, having worked as a volunteer for Buckinghamshire NHS Trust in the accounts department where he cut his teeth in learning everything from bank reconciliation to maintaining ledgers. He will keep all the accounts in order at Maestra London and assist his manager, who works at the Maestra Dubai office, in preparing statistics and performance reports.