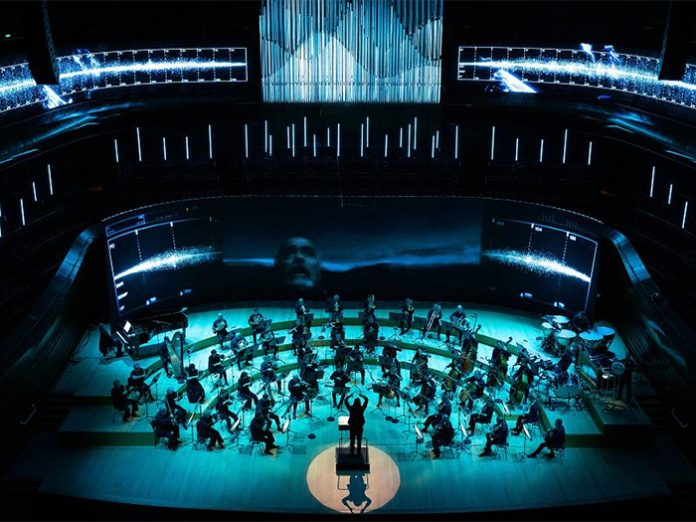 INFiLED LED display's were used for the National Symphony Orchestra of Polish Radio in Katowice's performance of music from the movie Midnight Sky.
The huge LED Display Stage Backdrop Screens built by INFiLED AR5.9, provide clear, sharp, and smooth content to the audience and create an impressive feature that evokes the audience. The screens deliver the action from multiple angles.
The INFiLED AR series is designed for a rental application to construct LED Stage Screen to deliver something unequaled, unique, and fresh to the stage show; these are different from traditional staging drapery, and the stage is the main attraction of any occasion you can sync everything on Stage LED Screen. AR series LED display backdrop left a long-lasting impression on the audience on site.
Features easy alignment and fast setup, INFiLED AR series is always the best choice for rental LED stage screens that require a quick turnaround.