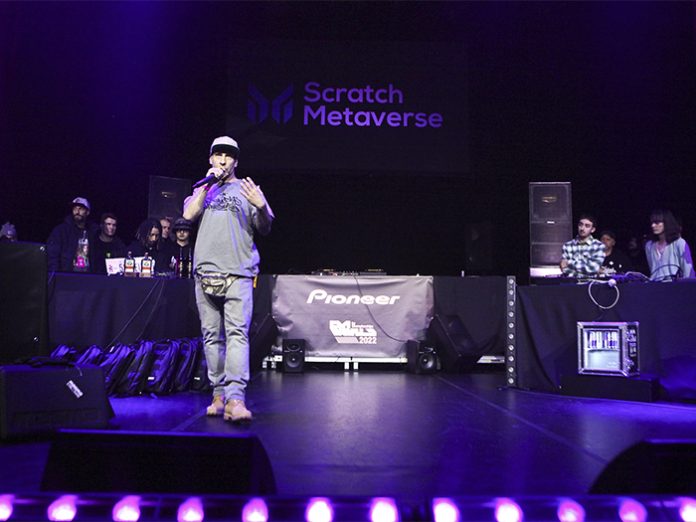 Pioneer PRO AUDIO XY-Series takes centre stage for IDA World DJ Championships in Poland.
Returning to the calendar after a two-year pandemic-enforced break, the Scratch Metaverse-sponsored IDA World DJ Championship recently took place at the prestigious Teatr Variete in Krakow, Poland. A converted cinema, the theatre is recognised as one of the finest in the city, boasting a modern interior with excellent acoustics.
Hosted by two-time IDA World Champion DJ Eprom, the show brought together 13 DJs representing 6 countries, who battled for the World Championship title in both 'Show' and 'Technical' categories. Taking place simultaneously online was the IDA World Scratch Battle, the results of which were announced during the main event.
With a host of big-name sponsors and additional special showcase sets performed by leading international turntable masters such as DJ Prime Cuts – a member of the legendary Scratch Perverts crew, Deejay Irie, DJ Rena and DJ Datflex, a top quality sound system for the stage was essential. IDA President Tomasz Kubik chose Pioneer PRO AUDIO.
The system comprised 2 Pioneer PRO AUDIO XY-3B paired with 2 XY-218HS. The XY-3B is a dual 12-inch three-way hybrid loaded bi-amp loudspeaker whose eight-inch cone driver delivers clean and precise mid-range frequencies using the Pioneer PRO AUDIO X-Phase system. A 1-inch compression driver produces crystal clear high frequency, which thanks to its moulded bi-horn, seamlessly blends with the mids. It's two 12-inch drivers create tight, chest-pumping low mids. XY-218HS is a horn-loaded dual 18-inch subwoofer designed to deliver ultra-low frequencies across the widest possible range of indoor and applications. 2 x XY-152 and 2 XY-122 (two-way, full range 15-inch and 12-inch respectively) were supplied for monitoring.
Tomasz Kubik commented: "Pioneer PRO AUDIO is synonymous with 'quality' for us. We'd looked into the XY-3B and were confident that it could deliver the high levels of performance we required for the event. We were not disappointed! The XY-3B sound is massive – it's the best system I've heard at one of our events and gets a 10/10 for quality. We'd definitely love to work with the Pioneer PRO AUDIO XY system at our IDA 2023 Summer Camp as well as at this year's World Championships."
Federico Sidero, Marketing Executive at Pioneer PRO AUDIO was in attendance: "We were very happy to partner with IDA for this fantastic event. The technical ability and showmanship on display was of the highest quality and demanded a sound system to match. The XY system was perfect for the show – everyone who attended was in agreement – and we're looking forward to seeing it in action at more IDA events this year."