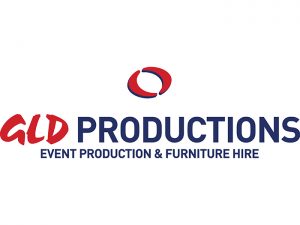 Role Title: Account Manager – Festivals, Music & Tours
Business Unit: Spaceworks & Well Dressed Tables
Location: South Wimbledon, London
Reports to: Sales & Marketing Director/Major Events Operations Manager
Role Function and Purpose
Supporting the running of the Major Events team through taking and entering orders onto our computer system and liaising with clients face to face, via email and over the phone.
To look after our key Festival and Music clients looking after their furniture hire requirements for all key festival dates including high profile music tours. Events are not limited to and include Reading, Leeds, Creamfields, Latitude, Download, Proms in the Park, Cornbury, Wireless, RiZE and more!
To fit into this role it is essential you have the ability to learn the various software programmes that are used within the business, organisational skills, a willingness to accept active participation in communication with operational departments and a passion for customer service. 
You are likely to have come from an Artist Liaison, Production Co-Ordinator, Production Assistant background and will have already been working in the music industry.
Key Duties and Responsibilities
Account Manager – Provide a seamless service to all customers with a clear focus on exceptional management, customer service and administrative skills.
Engage and communicate with customers that come via incoming phone calls, showroom visits and e-mail enquiries/orders.
Engage and communicate effectively when speaking with customers on the phone to ensure they place their order with us.
Maintain and build relationships with clients to understand their needs always knowing what alternative products to offer a customer should their original request be booked out for another customer.
Effectively multi-task and prioritize highly demanding daily responsibilities.
Adhere to the systems and processes to ensure a consistent work-flow.
To manage and maintain the booking of large furniture and CCG contracts. Attention to detail is essential.
To support the senior events manager with last-minute contract changes whilst he is out on site. 
Customer Satisfaction – Deliver unanticipated value
Provide a professional service to clients while managing internal obstacles invisibly to the client.
Help educate the client on the required processes and procedures of doing business in a hire services environment.
Resolve major events customer issues/complaints in a professional and timely manner whilst following all relevant internal procedures. 
Teamwork – Collaborate across boundaries
Liaise with various departments to ensure the smooth running of the business.
Work with sales, warehouse, transport and support teams to fully leverage the capabilities of the organisation to drive sales and satisfy our customers. A key focus on effective communication particularly with the Sales Director, Major Events Operations Manager and other senior Operations staff. 
Key Performance Indicators – To achieve the set key performance indicators;
To use our internal systems effectively and follow all company procedures
To ensure all administration of major festival and music contracts is accurate.

 

To maintain good relationships with all clients you look after and those who call/email. Excel at customer service.
To work well within the team to ensure there are no barriers or any breakdown in communication.
To support with the smooth operation of the events team ensuring all files and contracts updated accordingly.
Experience
Management experience and very strong key client customer service background. You will have good knowledge of the festival/music industry and will have worked within that industry either as a supplier, other contractor or for a festival/music related company. Your experience may have been as an Artist Liaison, Production Co-ordinator or Production Assistant within the music industry.
Abilities and attributes
Organised and disciplined.
Punctual and polite.
Excellent communication skills and strong telephone manner.
Strong work ethic.
Passion for excellent customer service.
Multi-tasking with the ability to prioritise.
Ability to work under pressure.
Be a team-player.
Excellent administration skills.
To have the drive to continually improve performance and learn.
Apply in writing with CV and covering letter to Kelly Baker – kellyb@spaceworks.co.uk