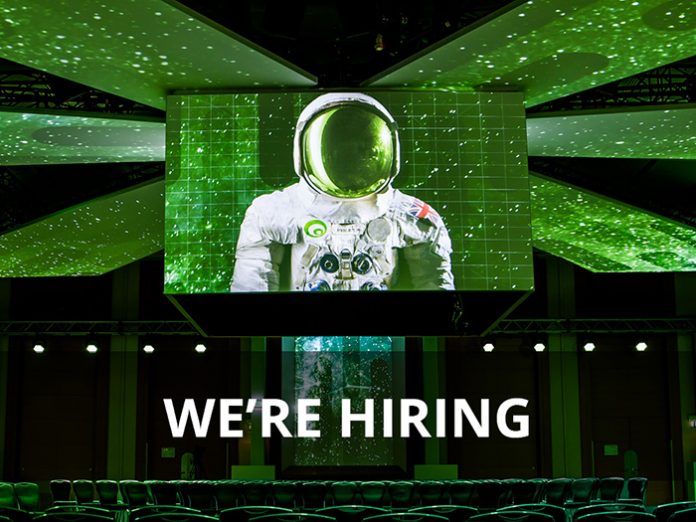 FIX8Group have a number of new and exciting opportunities for the right person to become part of this ever-growing business. We are a vibrant, innovative, design and visual technology-driven event production company with an end to end approach to delivery. Involved with major brands within Corporate events, conferences, music, Formula 1, technical development of new solutions and all-round production and event management.
In the role you will have the chance to increase your AV experience whilst delivering fantastic events. Ultimately, your success will be demonstrated by successful execution and creation of fantastic looking events.
We offer a highly competitive salary commensurate with proven experience with additional add-on benefits, exceptional working conditions within a modern purpose-built facility in Denton, on the outskirts of Manchester and encourage continual learning and development, backed by being an Investors In People accredited business. We operate on a global basis so at times there may be international travel.
Due to our continued growth, we're recruiting a key individual working closely with the overarching Creative Team in a fast-paced environment to promote and implement the company's unique approach and produce high quality creative solutions for our customers brand. You will need to understand the unique needs of each of our projects and help maintain and develop brand identities according to the project
Main Responsibilities:
• Keep abreast of changes in AV Technology in order to develop innovative and new ideas to clients as the business strives to be ahead of competitors in the arena in which it operates.
• Operating as a key member of the team delivering any and all matters relating to projects.
• Delivering exceptional standards of work and operating in a fast-paced environment with tight deadlines and moving between projects as priorities change.
• To support the creative team on a variety of projects from conceptualisation, graphic illustrations, branding, internal documents, presentation documents, studio assets and advertising campaigns.
• Submitting presentation concepts for approval – submitting and handling feedback.
• Maintaining the FIX8Group brand structure and guidelines.
• Developing skills and experience to continually explore and seek out new digital techniques.
• Utilising your own skill-set to harness strong layout and composition skills to develop designs to the next level.
• Generating templates for print and production.
• Ensuring relevant quality standards are introduced and maintained along with pushing for the 'best-in-class' presentation of the facility.
We are looking for a minimum 3 years experience working within art-working / Graphic Design, ideally within the Digital Media industry or similar. Effective interpersonal skills and expertise of Office 365, Photoshop, Adobe Illustrator and InDesign. The role will involve 95% Digital Design and 5% Graphic Design work for Print. Animation / Video experience (Premiere Pro, After effects or similar) and data visualisation would be an advantage. Self-motivation, organisation and a willingness to work hard for a team in achieving an end goal as essential.
If you are interested, please send a covering email along with your CV and salary expectations to careers@fix8group.com