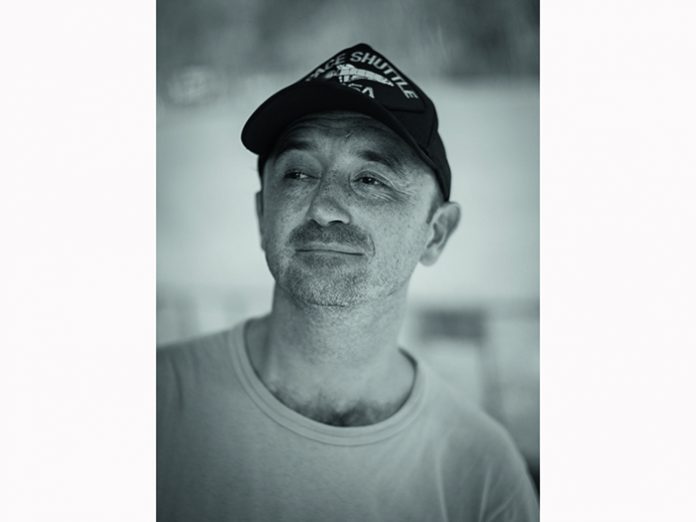 "I'M AN ALLIGATOR…"
Woken at 5:30am sharp by David Bowie's Moonage Daydream. He's the only man on earth who could startle me at such a hellish hour without feeling the full brunt of my wrath, hence his home on my alarm. I'm a good early riser, I have a routine. My bags will have been packed the night before, clothes laid out, toothpaste on the toothbrush. It pays to be a little bit obsessive when your brain is still trying to get itself to sleep following last night's late loadout.
Touring South America with an internationally successful band has its ups and downs. On the one hand you get to visit the colourful, vibrant, electric countries, with their beautifully welcoming and overly enthusiastic crowds. On the other are the late shows with late finishes, early flights with early starts, every technical and practical difficulty you could imagine, and of course Montezuma's Revenge (aka the sh*ts).
Almost every member of our almost 30-strong crew has been struck down at least once in the last few months spent in South America and South Africa. Some more than others. One described his arse as being "like a defensive squid". No matter how careful you are – keeping your mouth closed during a shower, avoiding ice cubes in your drinks, and using bottled water to brush your teeth – it always finds you in the end.
I'm not complaining, not in the slightest. My insides could be outside and my brain could be falling out of my feet and I'd still think I've got the best job in the world. But touring South America definitely separates the wheat from the chaff.
We get to the festival after an hour's drive and are greeted with the news that the lighting crew won't be on site for another two hours, as they had a "difficult night" last night. Cue two more hours of waiting around with no information, patch sheets, or power for that matter. The merch guy and I spend much of this time tactically locating the strongest wifi with which to watch the football later.
By the way, don't misread this, I'm still not complaining. I love my job and I'm no cynic, but you really must prepare yourself for the worst in some cases. Get on with things the best you can, grin and bear it and store it all deep inside, hoping that one day TPi to ask you to write a column…
Once the local crew arrives, there's another 30 minutes or so before they acknowledge my presence, and I definitely don't get any kind of apology. I get hold of the patch sheets, I get my desk plugged in, and I get control of the rig (or whichever parts of it still work). Some lights broke last night and won't be replaced, which is a major MFT (My First Tour) on their part, so a lot of creative patching, morphing and cloning is the name of the game.
I check in with my friend who is LD for the headline band on the other main stage and she's having an almost identical day, which saddens yet comforts me. Kinda warms me up. I don't take any of the crew's actions personally, and it almost endears me to them. They're actually pretty nice guys, this is just the way they are and the way it will be today.
Having completed my tasks within my designated time despite the two hour delay, we all get the van back to the hotel. I've had a poolside burger, I've FaceTimed the loved ones, I've had a power nap and had a shower. Back on site, refreshed, and the day's earlier battles have faded away. Noel Gallagher is on the other stage during our changeover, which provides a perfect soundtrack amid the changeover chaos.
The show comes and despite a few insignificant (accidental) colour scrolls on my behalf and the constant re-lamping of lights mid-song, it's an absolute wonder-smash of a concert. The band's first appearance in this country is met with an overwhelming reaction throughout, and at one point I'm brought to tears. Although that might be due to almost crippling tiredness.
When all is wrapped up I find the local guys I've been working with and thank them. They return the gesture and we all leave with smiles on our faces because, at the end of the day, it's that 90 minutes, that performance and that crowd that matters the most. After load out we all get in the van, buzzing off the band's response backstage, to be met with the news that lobby call is in two hours.
Ed Warren