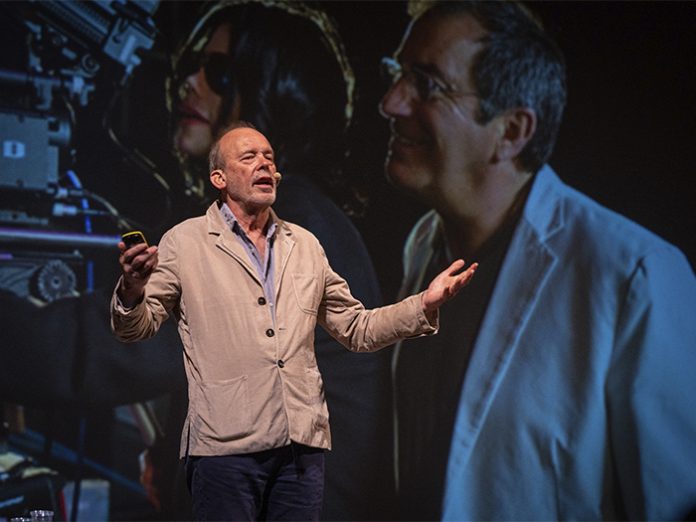 In LIGHTING THE STARS, Patrick Woodroffe, who has designed the lighting for the Rolling Stones, AC/DC, the London Olympic Games, and a host of other internationally important events, told a workshop organised by Claypaky and Audiosales about his most significant and exciting experiences, including an emotional tribute to Michael Jackson, with whom he was working on preparing a tour just days before Michael's untimely death.
After that, in an original live hands-on exercise, he put together a lighting design for the song I wanna be your slave by Måneskin, revealing some of the secrets of his art and technique.
The workshop was organised by Claypaky and Claypaky's distributor for Italy Audiosales, with Ziogiorgio.it as media partner and AILD as sponsor. It was held on Tuesday 16 May at the Teatro Sociale in Bergamo, in the old city centre.
Alberico D'Amato, Claypaky Sales Director, had this to say: "It was a great honour for us to host such an important and charismatic figure as Patrick Woodroffe. We are convinced that we have given all those who attended a great opportunity for professional growth, and we hope we have contributed to spreading the culture of light in the best possible way."