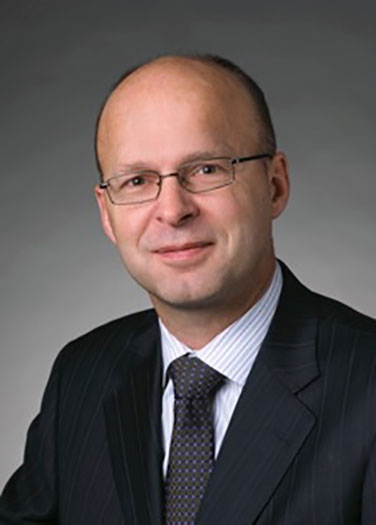 Christie today announced that Gerry Remers, President and COO of Christie Digital Systems Canada, will step down from his current role effective 8 July. Following his departure, Remers will continue to assist Christie as special advisor to Jack Kline, Chairman, President and CEO of all of Christie's operating companies, worldwide, for an indeterminate period.
"Gerry has been, in numerous ways, a key architect in building Christie into the successful, global company it is today and while reluctant to part with such a valued contributor, I understand his motivation, which is to embrace new horizons," said Kline. "On a personal note, Gerry has become a close friend and I'm delighted that he will be advising me going forward, and I wish him continued success in his new career."
Most recently Remers was responsible for leading Christie's global engineering, quality efforts and manufacturing operations; responsibilities encompassing his 16 years with Christie and evolving from his five years as president of Electrohome Projection Systems, a forerunner of today's Christie group of companies.
"In my time at Christie, supported by an admirable workforce and my peers in the executive team, I was privileged to be part of an amazing success story, growing the company ten-fold in revenues from 1999 to today, and from 120 employees to our global base of 1,600," said Remers. "My new career will leverage the deep well of experience and expertise gained during this time, as I provide strategic consulting and advisory services to firms looking to scale their global operations."
Remers is the recipient of numerous awards and honours for his professional work and community involvement. He has an MBA from York University, along with the completion of post-graduate work in finance at the University of Cologne, Germany. He holds a Master of Arts degree in Philosophy from the University of Waterloo and a double honours Bachelor of Arts degree (German and Philosophy) from Wilfrid Laurier University.
Ihor Stech, Executive Vice President of Operations, Christie Canada, will replace Remers as Chief Operating Officer, Christie Canada. In this most recent position, Stech was responsible for global operations, including manufacturing, purchasing, supply chain management and after-sale services. As well, this 16-year Christie veteran worked with professional services and global sales to streamline Christie's various global service offerings.
"Ihor's extensive management experience has helped generate exponential growth in operations and manufacturing, allowing our company and our customers to remain on the cutting-edge of innovative solutions for business, entertainment and industry," said Kline. "I look forward to continuing this success with Ihor as COO of Christie Canada."