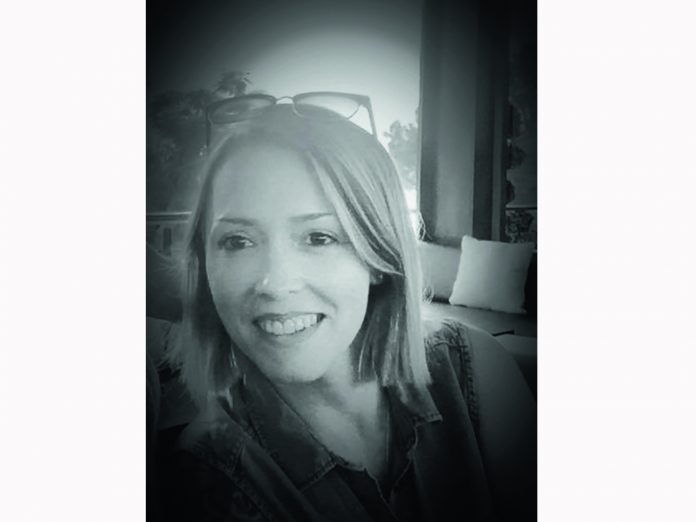 Austrian Grand Prix, Spielberg
After an hour's drive from our hotel we arrive at the Red Bull Ring in Spielberg to set up our show for the Austrian Grand Prix. There are helicopters taking off and landing regularly in the area surrounding the stage, security everywhere and committed F1 fans in shirts and caps of their favourite race team. We can hear the unmistakable sound of F1 engines carving up the track across from the stage but cannot see anything as the track is in something of a bowl, I presume to help with noise, but nevertheless, we are excited. That excitement starts to fade a little when we get out of the passenger vans to incredible heat – the realisation of loading in and setting up slaps us in the face like a sweaty flannel.
The office and dressing rooms are housed in large clear span tents with zero AC, as is the catering (which comes with added flies). Can anyone please explain why so many European caterers don't chill the cold food but leave it out to bake and be molested by insects?
Load-in goes well and before long we're set onto our risers and the techs are busy fine-tuning their respective worlds.
Sound check is halted when one of the local crew, who shimmied up to cut a cable tie holding up a side scrim, slips and cuts his wrist. A full ambulance team arrives immediately and, after a short while, the unfortunate chap is rushed off to hospital. We finish sound check and everyone heads for a spot of sweaty dinner. That's when things start to turn a nasty shade of grey. Everything from this point on moves pretty quickly and so I shall shorthand the experience…
Black clouds roll in from all sides, first artist on stage, storm moves in, lightning, show stop, evacuation, storm ends, first artist takes longest load-out ever, tour crew still smiling, check equipment, floor lighting package too soaked to risk powering up, musical equipment working, Geoff (LD) frantically programmes overhead lighting to compensate lost floor package, SHOW(!), happy crowd, mud, load-out, we watch Italy lose to Germany on penalties, sarnies, beers, tour crew still smiling, drive back to the hotel.
During everything, my crew stayed positive, upbeat, and willing to do whatever it took to make the show happen. There were no tantrums, no raised voices and the local crew and Stage Manager commented on the difference between a pro touring crew (us) and a not-so-pro touring crew (mentioning no names).
We all collapse into bed feeling triumphant… muddy, tired but definitely triumphant.
Musilac Festival, Aix-Les-Bains
Another hour and a bit in the van from our next hotel and we arrive at the festival site next to Lake Bourget. We get out of the vans and are suddenly blasted with heat, like when you open the oven door without pulling your head back to a safe distance, and once again we realise that load-in and set up will be a dribbly affair. It's around 5° hotter than it was in Spielberg and it makes a world of difference.
After meeting the stage manager and our lovely Promotor Rep Djamel, we decide to scope out the backstage area. Well, there's a coffee bar, a spa, massage, hairdressers, catering and three dressing rooms for us. I put the crew in the top one with the sundeck. Everything also has AC, which is a joyous thing indeed.
We load in, with boxes so hot you needed gloves to touch the metal, and the crew begin their usual set up routine, only this time sweat is dripping from their faces and the chaps all go shirtless – my poor Backline Chief, Bamo, and myself sadly cannot partake… I take around bottles of cold water and eyeball each of them as I have a real concern someone will go down with heat exhaustion, especially as half of the stage is bathed in full sun.
Linecheck should be happening when Fab, my FOH Engineer asks me to come to FOH. There are two massive stages side by side to enable the flip-flopping of shows without the crowd having to do too much movement, but they have programmed one stage to sound check while the other line checks. After firm words with Djamel and the on-site audio chief, and a discussion with my crew, we get the line check done through monitors and go straight into sound check. Amy and the band begin their usual run through but Amy's position on the downstage edge is still in full sun and the lass looks to be melting, so they decide they're happy and we all head for our air conditioned boxes. Soon enough, it's show time.
With around 60,000 people in front of us, Amy and the band rocked the place and gave the show 100%. It was a beautiful sight to see such a huge crowd, next to a gorgeous lake and mountains, watching and singing along to our show and smiling in the glorious sunshine. It made every bead of sweat worth it.
Amy and the band are all smiles and after I break the news to the crew that I've lined up a speed boat ride for us all, we load out in record time, grab provisions and head for the jetty where we pile in to two very snazzy looking vessels. The captains ask us to finish our drinks as we're about to hit some speed, they weren't lying, we end up in a full on race which has all us giggling like children. Once we stop some people jump in for a swim, including our gorgeous hair and make up artist Ainslee in a floaty dress who resembles a Bond girl when she climbs back out of the water. Some climb rocks and perform impressive dives, the rest of us take pictures, drink and toast each other.
After arriving back at the festival smiling like Cheshire cats, we enjoy our evening meal while Elton John performs on stage a few metres away – very much like a VIP show package really!
We head back in one big minibus altogether to the hotel and Amy kicks off a karaoke session that we're all more than happy to join in with. Think ABBA, Queen etc, and lots of silliness.
Once again I head to my room knackered but feeling triumphant and reminding myself how lucky I am to be doing this, and even luckier that the people I do it with are the absolute best.
Cally Harris