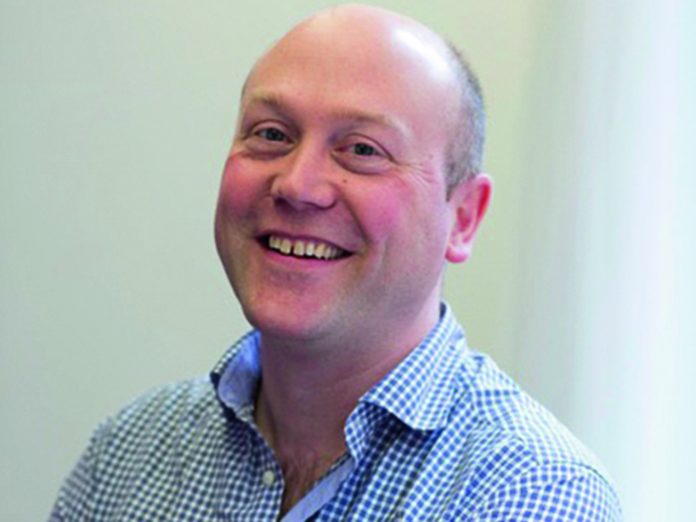 Being back in production rehearsals for Sigur Ros, in Abbotsford, near Vancouver, has been a really memorable time. The same amazing team from the last tour are with me – and the last Sigur Ros tour was a huge success, winning great critical and audience acclaim as well as Knights of Illumination awards for Lighting Design and Projection/Video design.
This time around, the band have decided to tour a more intimate show, with only the three main band members; Jónsi, Orri Páll Dýrason, Georg Hólm – last time they had 8 additional musicians on stage with them. They wanted to be immersed in the visuals more than ever before, and to play with scale, from tight and intimate to huge and epic.
Making lighting visuals for Sigur Ros' extraordinary music is one of the most challenging and satisfying points of my career. The production period was a wonderful collaborative phase and culminated in a really successful opening night of the tour. During the rehearsals I worked with Sarah Hopper, creative director, Matt Daw, lighting programmer as well as co-designer, Damien Hale as video content creator and Ray Gwilliams as video programmer. We also Chiara Stephenson on hand who worked on the set.
It's not my preferred way, but this tour started with festivals. The festival schedule is so hard on the crew – I'd much prefer to get the show tight before moving onto that challenge. Having said that, the European festival season gave us a first stab at the design, giving us something to develop for the North American tour.
It proved to be a really supportive tour in terms of production management, mainly thanks to Thomas Stone and a fantastic crew, with perfectly prepped kit from Dan Curley at Upstaging. Everything was set up so well that we could focus on creating the show. It's often easier to moan about the bad experiences and talk about overcoming difficulties, so it's wonderful to be able to demonstrate how perfectly set up and managed production rehearsals allow you to create an extraordinary show. On the technical level, designing a show that could play theatres as well as large venues such as the Hollywood Bowl…with the same kit, was a challenge.
I never get bored listening to Sigur Ros tracks over and over again, honing the visuals to match. You can feel in your gut when something is working and the music encourages you keep on seeking the perfect way to support what the band are playing. Working with the team to push each other creatively. Having a great dialogue and collaboration between departments, Lighting and video were programmed together and work as one.
On a creative level it was hard to move on from favourite looks we used on the last tour. There were some moments that we all loved from the 2013 tour, and it was very hard to let them go, especially when the new ideas initially seemed less satisfying. But we keep plugging away – knowing that something different can be found, and knowing that the band want new visuals for their first tour as a three piece. Listening to the band's instincts about what their show should be.
It's really important to be comfortable to criticise and challenge each other in the team. Not being satisfied with the first idea, or the easiest solution. Being open to ideas, and playing with the possibilities until everyone is satisfied. We put in the hours and try not to be overcome by tiredness and grumpiness – we plug away. When you are tired and frustrated you really need the support of a tightly knit team encouraging you to push forward.
Being a freelance LD is sometimes a very lonely job creatively, there is usually only one LD on each project, so I feel it's important to feel as though you're a part of something bigger. I'm an ALD member and the ALD makes you part of a very broad and diverse lighting family. It has a subliminal impact on my whole career. When you're up in the middle of the night, fighting tiredness and the laws of physics to achieve a particular look, you know that you are not alone. Many of your ALD colleagues are in exactly the same situation in venues all around the world.
Early on in my career the established lighting designers in the ALD proved to me that a career in lighting was possible and inspired me to continue. I quickly learned that the lighting world is incredibly friendly and supportive. Lighting designers get on really well and are happy to collaborate and share information. It's a hard job, it always involves long hours and juggling multiple projects at the same time, often for little financial reward.
When you start in a creative career you need role models, the ALD gives you access to them, and an understanding of the diversity of the lighting world. My path to lighting design was though lighting many student shows. I didn't even realise that it was a career option, it was something I fell into and loved doing. The ALD introduced me to this world of professionals who did lighting for a job. Once I knew the job existed, there was nothing else I could imagine doing.
The ALD has helped the performance industry and the public (and critics) appreciate the importance of lighting and the role of lighting designers. It has helped push managements for better fees and recognition. It's the reason I am doing what I do – and am able to do what I do.
We are all honoured to have been invited back to light another tour for Sigur Ros and delighted that we managed to build on the success of the last one to make something new and even more exciting.
Bruno Poet