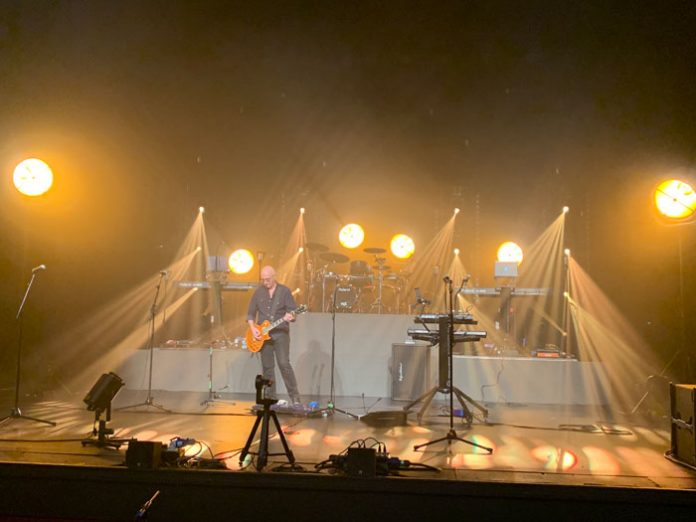 Over the past several months, Midge Ure has been touring the UK with the 1980 Vienna Visage Tour.
The tour includes classic Visage tracks in the first section, followed by the entire ULTRAVOX VIENNA Album then concluding with a four-song encore of fan favourites.
Rik Foreman of Flux Rig & Lights describes bringing the tour lighting to life making use of the Briteq BT-Vintage.
"My brief was to supply theatrical type lighting with three distinct looks for each section," he explained. "I wanted a statement fixture that had a lot of presence on stage. The shape, size and overall look of the Vintages fit the bill perfectly.
"I also wanted to utilise the fact that you could use traditional tungsten and LED colour mixing in a single fixture. The Vintages were positioned around the stage on stands and set at different heights to create an asymmetric look. The tungsten lamps were used heavily during the Visage section when the lighting was a little more subdued; the colours were warmer and the looks were intended to be a little more basic.
"The LEDs came in more during the Vienna album section, where the palette changed to more stark whites and blues and the overall programming of the show was increased and dynamic."
On working with 10 Out Of 10 Productions as a hire partner, Rik commented: "In all, the fixtures were a huge success and really complemented the show. The team were happy with their inclusion and they gained a lot of compliments from people who saw the production. 10 Out Of 10 were a joy to deal with and made sure the hire ran smoothly and I wouldn't hesitate to recommend them to other LD's or productions in the future."