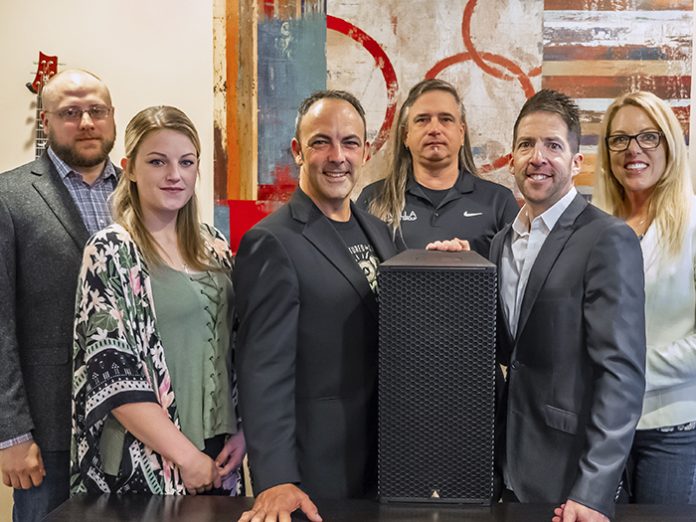 Adamson Systems Engineering has welcomed Livella Brand Group as the latest U.S. addition to the Adamson Network. Headquartered in Lenexa, KS, Livella is now Adamson's manufacturer's representative covering Missouri, Kansas, Nebraska, Iowa, and Southern Illinois.
"Adamson is committed to continuing our strong year-over-year growth in the Americas, and by welcoming Livella Brand Group to the Adamson Network, we've further strengthened our U.S. sales force with an elite partner," said Marc Bertrand, Managing Director, Americas for Adamson Systems Engineering.
"Adam's team has a wealth of experience and a strong market position when you combine their individual strengths and their impressive line card," added Adamson's U.S. Sales Director, Lin Buck. "I've been close with Adam Livella and his family for over 20 years and have never been surprised by what he has accomplished. Adam and his team boast a stellar reputation based on trust and an unwavering commitment to their customers, and we are thrilled to enter into a partnership with such a great firm."
Livella Brand Group currently represents a portfolio of brands from the pro audio, lighting, and production industries throughout much of the U.S. Midwest. The company aims to serve reseller partners in a way that fosters mutual growth and development.
"Considering their legacy and unparalleled reputation in the U.S. and international marketplace, we're extremely proud to begin representing Adamson in our Midwest region," added Adam Livella, President of Livella Brand Group. "Adamson perfectly complements our current line card and will enable us to better serve our existing customers while simultaneously attracting new ones."