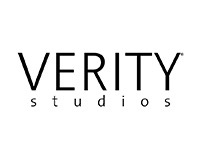 2 FULL-TIME POSITIONS
Verity Studios' indoor drone shows have travelled the world. The team has spent the last 20 years pushing the boundaries of what's possible in the design and creation of drone technology, from flying lights to floating characters.
The company's drones have performed in a variety of live events, including PARAMOUR, the Broadway show by Cirque du Soleil, Metallica's current arena tour, this year's Circus Knie tour, and at every New York Knicks pre-game show at Madison Square Garden.
The unique performance capabilities of show drones provide a stunning complement to the traditional palette of light, sound, stage effects, and human performance, creating dazzling live shows for audiences worldwide. Based in the centre of Zurich Oerlikon, we are entrepreneurs, engineers, artists, live events professionals, mathematicians, and designers; all working as one.
QUALIFICATIONS
Minimum of five years' experience in sales within the respective market segment and an expansive industry network
You will have a strong commercial bias, combined with excellent communication and organizational skills
Ability to work independently or as part of a team
You must have excellent spoken and written English; additional languages are a bonus
Both positions will be based in Zurich. Due to the international nature of the business, a willingness to travel is essential.
RESPONSIBILITIES
Working with the sales team and reporting to the Head of Sales & Marketing you will be required to
Grow Verity's revenue with existing and new clients in
The resident show market (cruise ships, theme parks, theatres) or
The touring production market
Be responsible for all sales activities in your market segment including preparing proposals, quotations, and negotiating contracts
Build and maintain relationships with key industry influencers
Collaborate with the Marketing & Communications Manager to prepare and plan marketing collateral, industry events, and trade shows
Collaborate with Verity's R&D team to help prioritize features for future product development
SALARY & BENEFITS
Competitive salary package & relocation package
Attractive choice of pension plans (incl. disability and life insurance options)
HOW TO APPLY
Please apply online at http://veritystudios.com/join-us/ including:
Cover letter & CV
2 references
Verity Studios AG, Binzmühlestr. 81, 8050 Zurich, Switzerland