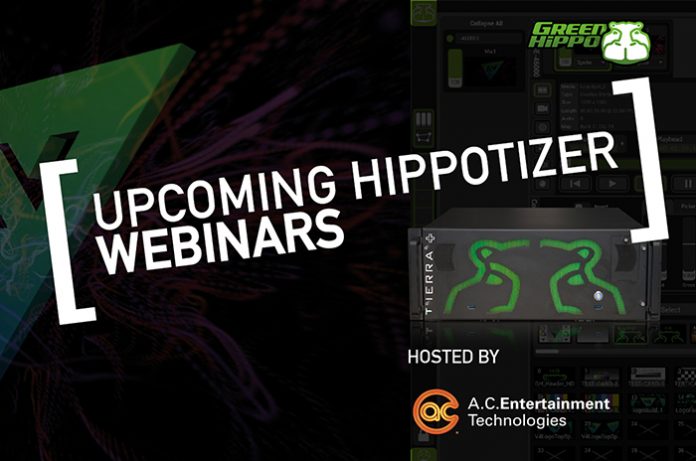 A.C. Entertainment Technologies (AC-ET) will be holding webinars in conjunction with multi-award-winning Media Server manufacturer, Green Hippo.
Discover more about real-time media playback, 3D production workflow and how Green Hippo's market leading solutions can help take your creativity to the next level.
The first webinar "Introduction to Hippotizer" will be taking place on Thursday 9th July 2020 – 3pm-4pm BST, and will give any overview of the Hippotizer V4+ software and Hippotizer PLAY, the free to download demo version.
The second webinar "Get started with SHAPE 3D Mapping" will be taking place on the 16th July 2020 – 3pm-4pm BST, and will go through the basics of how to set up your Hippotizer and 3D environment using SHAPE.
These free to join webinars will help you understand how Green Hippo's products can enhance your creativity and really push the boundaries of real-time video playback and mapping.
Visit the AC-ET website to find out more and register your place – www.ac-et.com/events-calendar/open-training-days-calendar/