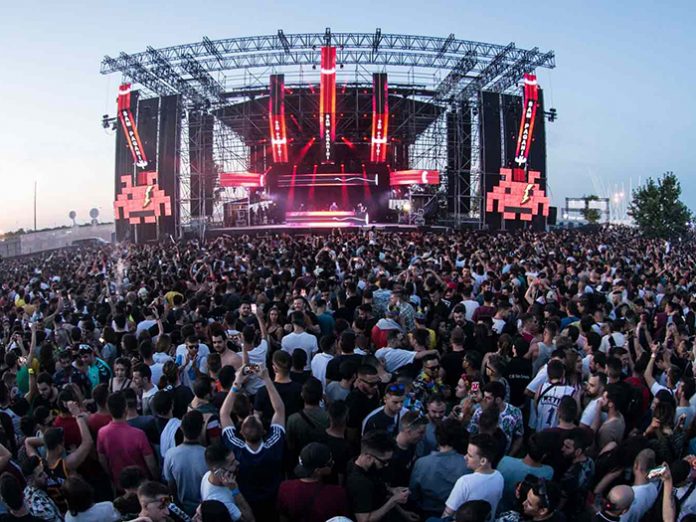 To light Spain's electronic music festival A Summer Story, Disorder Events and Enrique Jiménez of Fluge Audiovisuales turned to premium materials outstanding in the market. Fluge Audiovisuales was once again in charge of providing the AV equipment, including the addition of Claypaky Sharpy PLUS fixtures this year.
The show featured four stages with a dynamic lighting design that mixed moving heads, LED bars and blinders, among others, all controlled from a powerful, full-size grandMA2 console supplied in Spain by Stonex.
The main stage, the busiest stage during the two days of the celebration, had a spectacular pyramidal structure 35 meters high. Its integral design was by Eduardo Valverde of Pixelmap Studio with programming and operation by Juan Manuel Lázaro Ordiales.
The Live and Techno Stage, designed by Jiménez, showcased several types of Claypaky fixtures controlled by a full-size grandMA2.
"The difficulty of the design was that this scenario hosted two very different types of performances on Friday and Saturday. The lighting design had to respond to these two different configurations, so we needed very versatile equipment," Jiménez said.
Jiménez used eight A.LEDA B-EYE K10 devices to meet the challenge. "A.LEDA K10 could act as a street light in wash mode during the daytime and work with the LED surface and more aggressive effects for Techno sessions," he explained.
"We also had 14 units of the new Sharpy PLUS in Beam mode, a fairly lightweight device with a well-defined beam of light, CMY colour mix and great luminosity," he says. This new Claypaky moving head has already gained popularity at numerous festivals and big events in Spain.
Finally, he added 12 Mythos 2 fixtures, "a product with a very wide zoom that gave us a lot of play because of its wide variety of gobos and the good definition of its beam," Jiménez said.