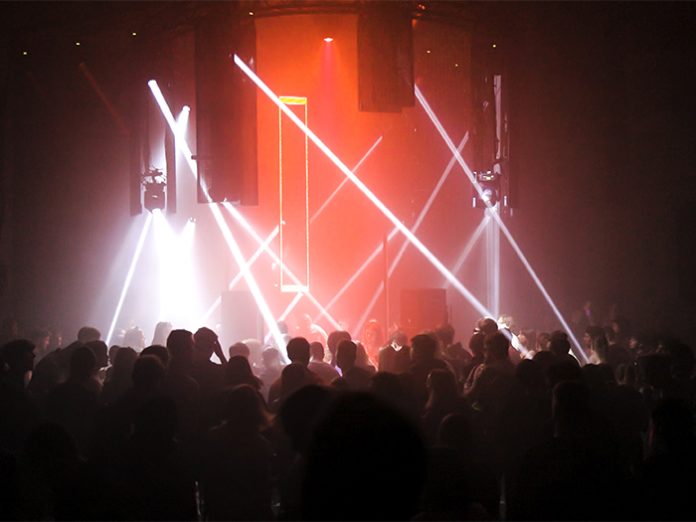 Antidote Community, the independent creative team known for their night culture projects, is announcing the premiere of their AI-inspired video episode dedicated to the milestone celebration of Vilnius' 700th birthday.
In the episode, a Lithuanian DJ residing in Copenhagen Neri J delivers a techno set performance at the event called Genesis: 700 Minutes of Rave. The event itself was a dedication to forever young Vilnius, the capital of Lithuania, celebrating its birthday no. 700 in the year 2023.
The video showcases visual layovers which were created specifically for Vilnius. They were dreamed by artificial intelligence (the AI) out of 70 thoughts about Vilnius expressed by iconic people – writers, painters, visionaries, and leaders… These visuals bring distinctive texture to the video and are one of the earliest examples of creative visual collaboration between humans and AI.
The event itself combined a modern art exhibition, a birthday rave, and a surreal experience. All elements were influenced by the magical number of 7: 700 years, 700 minutes of rave, 70 AI visuals from 70 thoughts, 7 DJs for each room, 7 screens with old Vilnius footage, 7 actors throughout, and 7 hidden interactions. Location of the event: Kablys club, Vilnius, Lithuania.
This video is a tribute from the Antidote Community to the city of Vilnius, showcasing how technology and creativity can come together to celebrate a city's rich history. The video episode, which will be released exclusively on Antidote's YouTube channel, offers a unique glimpse into the celebration and how it honored the city's 700th birthday in a memorable and innovative way.
"We're honored to dedicate this video episode to Vilnius and its 700th birthday," said Edmundas Pučkorius, the lead producer at Antidote. "The city has a rich history, and we're thrilled to have been able to celebrate it in such a unique and memorable way. Vilnius is our home. And night culture roots here are strong."
The video episode is called "Neri J @ Kablys club – Antidote #19 | Vilnius 700″ and is available on the Antidote Community YouTube channel.