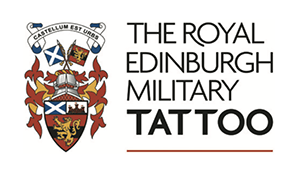 Job Title: Technical Events Manager
Department: Operations
Based At: 1 Cockburn Street, Edinburgh
Reports To:  Head of Operations
Job Purpose Summary: 
Lead on the planning, organisation and event management of specific events and activities in support of REMT objectives with a particular focus on supporting technical event and production activity.  Contribute to and lead on internal REMT projects and activities to deliver continuous improvement and best practice. Support Head of Operations in the planning and execution of the annual Edinburgh Tattoo, overseas tattoos and other activities, involving wide consultation with a broad range of stakeholders.
Plan, organise and implement REMT activity to ensure safe, secure and compliant annual Edinburgh event, overseas tattoos and other events whilst always seeking to identify and deliver effectiveness and efficiency improvements.
Technical Event Planning & Management
Lead on the planning, organisation and implementation of technical production, event and infrastructure issues.
Provide general technical production advice and expertise in Sound, Lighting, Projection, Special Effects etc. to the REMT Producer and Operations team.
Supporting the REMT Production Manager in initiating and managing all production contracts (e.g. sound, lighting, projection, fireworks etc.).
Support the Property Manager to ensure technical Framework contract compliance and improvement and management of the venue infrastructure, including all technical aspects of the Stands during the annual REMT.
Framework Contract
Identify opportunities for improved service and efficiency within the Framework contract.
Monitor and direct, where appropriate all technical compensation events and contract changes.
REMT Event Control
Support the Deputy Event Controller with stakeholder management in support of event management.
Support for all Event training activity, as required.
Other Tasks
Lead on REMT Technical Innovation activity
Lead on REMT Technical Stands Innovation activity.
Be prepared to
Lead on the planning, management, control and communication of specific events and activities, as required by the Chief Executive.
Identify and develop event consultancy opportunities for REMT.
Apply project management methodology and coordinate stakeholders to deliver desired outcomes to the specified time, cost and quality criteria.
Ensure achievement of best practice and legislative compliance in order to safeguard REMT reputation.
Lead on internal REMT projects and work streams to promote continuous improvement and best practice.
Skills – Essential:
Strong and broad Technical Live Events background with detailed understanding of lighting, audio, projection and technical delivery of special effects.
Detailed experience of working with temporary structures for live events and all associated professional competencies
Excellent interpersonal skills
Excellent communication skills – both written and oral
Excellent time-management skills
Computer literate
Committed to meeting deadlines
Skills – Desirable:
Event Management
Crisis Management
Qualifications/Training – Essential:
Relevant professional qualification, planning & project management
Qualifications/Training – Desirable:
PRINCE 2/APM
Managing Safely
Civil Emergency Planning
For further information contact: Doug Cook, Head of Operations, The Royal Edinburgh Military Tattoo | DougC@edintattoo.co.uk | 0131 2254783