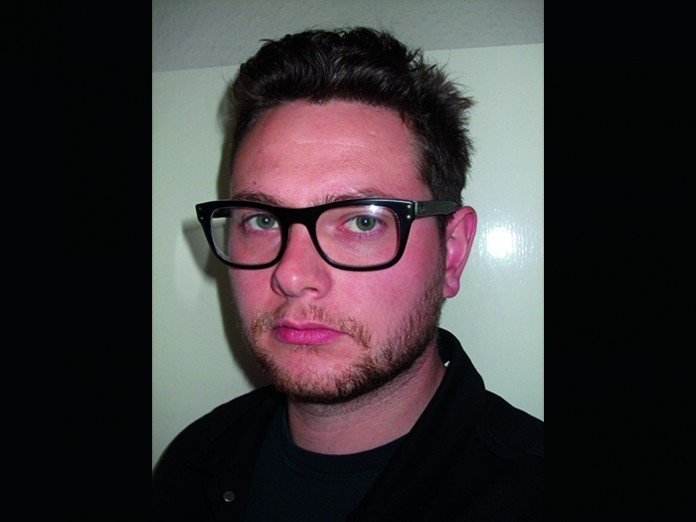 Michael Whalley is Echo & The Bunnymen's go-to band tech. Plus on a recent trip to the West Coast he revealed his talent for ensuring all backline needs are met while still keeping emotionally connected to the most important films of the 80s…
After travelling for 26 hours from the UK, I arrived in LA at The Standard on Sunset Boulevard – a boutique hotel complete with a woman living in a glass tank behind the reception. Turns out she's actually part of an art installation and not just a random nutter.
For this short US tour I'm sharing tech duties with an American-based legend called Arthur Guedes who had already picked up a Transit van and collected our hire gear from CenterStaging. When we added our fly pack to the van, we realised in true schoolboy fashion that it wasn't big enough, so we made a quick dash back to the hire company and did a cross-load into a bigger Sprinter. Foolish to fancy in one swift move!
I've been touring for a few years now and, as with any role on the road, it's always vital to double check you're getting the rider you need. During the cross-load I noticed we didn't actually have a drum kit! Turns out we had a classic case of bad communication (the trans-Atlantic accent barrier never fails), so once again the race was on. I have to say a big thanks to Natal Drums who really looked after us and provided great kit to the band. Our gig at Humphreys went very well – I've never appreciated a drumbeat so much! The only real disappointment I had that day was that the human mannequin was no longer in her glass tank when we returned. As I was contemplating luring her back with goldfish flakes, I was beginning to think she was a figment of my jet lag delirium…
Arthur was driving for the entirety of this trip and on our second day we needed a mechanic. I'm sure tour transport is often cursed by greese monkey Gods. We still made it to our gig on time (as always!) at the Pacific Amphitheatre in Costa Mesa, Orange County. The sun was shining and the gig played out like a dream. Plus, support came from the mighty Berlin, the very same band that brought childhood memories flooding back via their classic Top Gun theme song, Take My Breath Away. It was just as cool live as I'd imagined it to be even if my Maverick style sunglasses were, in reality, just my Specsavers getup.
The following night's gig at Ace of Spades in Sacramento can be summed up by the names of the local crew: Lunchbox, Bubba and Beast. Seriously. I wondered if they're in some kind of competitive eating team. They were the biggest, friendliest guys I've ever laid eyes on and they made my night too. One of my favourite things about touring is meeting the good folks behind the scenes and getting to know how they work.
Next up, some serious six string salivating; we spent half of our only day off – at least there was one! – at Guitar Center in San Francisco. I'm not going to tell you how much my excess baggage was. Following my spree, we drove to Santa Cruz to prepare for our gig at The Catalyst. Clearly, there is an iconic 80s film theme happening here, because I finally got to see the town where one of the greatest movies ever made was filmed – The Lost Boys. Naturally I made time to visit the boardwalk in search of places I might recognise. Unfortunately, a lot has changed and it was hard to make many comparisons! I got talking to a friendly local – he could just about decipher my broad Lancashire accent – who told me that 'Grandpa's house' was still standing, but had been derelict for a good few years. Still, my kids are going to be forced to watch it on DVD forever and appreciate Kiefer's glorious fangs.
Back to work, and yet again our gig went swimmingly. This tour was a little slice of success and, before I could wave goodbye to my mate in her hotel greenhouse, it was time to return home. As the sun set on Sunset, I chuckled all the way to LAX. See, even though I'm the Brit abroad, Arthur came out of this trip looking like a rookie tourist having left cash each morning for his breakfast. Upon check out we were informed that it was inclusive of the room rate. I mean, I'm sure the staff appreciated his generous tips – they wouldn't get that treatment in Chorley!
Michael Whalley